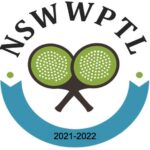 11/04/2021 Week 4 Standings are posted. Thanks to Peggy McCallum, league score keeper!

From League President Maggie Crane :

2 very special thank you's!

Kirsten Whipple, thank you for a lovely Opening Play Day. Although the numbers were small, it was great to get out and play and to meet members some of us haven't met yet. As a bonus, the weather held!

🙂

Sue Laing, this year's favors are a tremendous hit! If you haven't received yours yet, your captain will have them at your matches. A+ for creativity, Ms. Laing!

🙂
 General Notes :
Reminder: Please remember to fill out your Match Log weekly to make it easy at the end of the season to do your peer rankings!
Reminder: Please respond to emails either way when asked if you can sub. Thank you!
Note : There is no log in required for this site.  When you access the rosters you will be prompted for a password.  Enter the one provided by your captain (hint: fun). On an iPhone/iPad, it will first ask what you want to Open it with, you can choose iBooks and then you will see the password prompt.
Questions? Email Maggie at nswwptlpresident@gmail.com