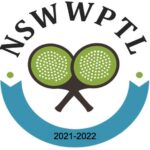 10/31/2022 – Week 4 standings are posted on the Standings page (Thanks Peggy McCallum , league scorekeeper and Captains)
 General Notes :
Reminder: Please remember to fill out your Match Log weekly to make it easy at the end of the season to do your peer rankings!
Reminder: Please respond to emails either way when asked if you can sub. Thank you!
Note : There is no log in required for this site.  When you access the rosters you will be prompted for a password.  Enter the one provided by your captain (hint: fun). On an iPhone/iPad, it will first ask what you want to Open it with, you can choose iBooks and then you will see the password prompt.
Questions? Email Maggie at nswwptlpresident@gmail.com